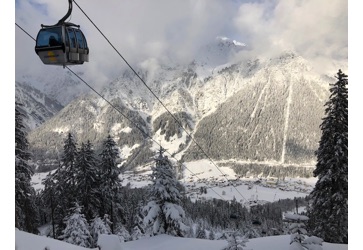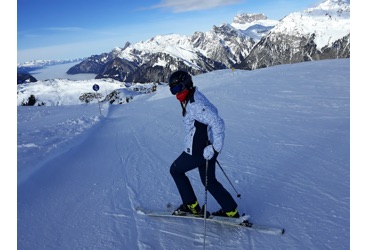 Ski Arlberg
The winter season 2016/17 marks a turning point in the history of the Arlberg. As the largest interconnected skiing area in Austria and one of the five largest worldwide Ski Arlberg stands for a new dimension of ski pleasure.
305 spectacular downhill skiing kilometres offer winter sportsmen sheer unlimited opportunities to experience the legendary Arlberg in all it's facets and to dive in a unique winter paradise. From St. Anton, St. Christoph, Stuben to Zürs and Lech as far as Schröcken and Warth, amid the impressive summits and in the wonderful valley, on- and off-piste. Welcome to the Arlberg!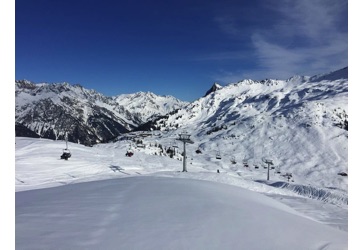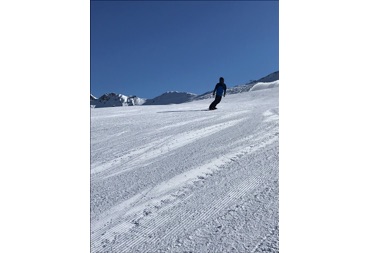 Sonnenkopf
The widely known and popular Sonnenkopf ski resort is located at the foot of the famous Arlberg, only 5 minutes walking from Landhaus Waldblick. Due to its ideal altitude (up to 2.300m), the Sonnenkopf is one of only a few skiing regions with natural snow. Because of its topographic situation there is also a high guarantee that there is snow for skiing, even until late spring. By the way, the price-performance ratio is also excellent! Relaxing winter hiking trails, as well as a great toboggan run, let the non-skiers ' hearts also beat faster. Three restaurants spoil you with culinary delights, friendly service and typical Austrian cosiness in a dreamlike scenery.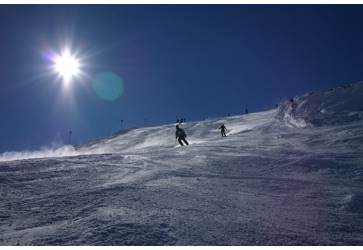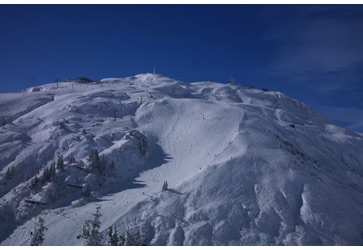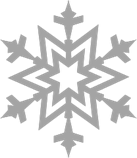 "I remember all the kinds of snow that the wind could
make and their different treacheries when you were on
skis. Then there were the blizzards when you were in
the high Alpine hut and the strange world that they
would make where we had to make our route as care-
fully as though we had never seen the country. We had
not, either, as it all was new. Finally towards spring
there was the great glacier rim, smooth and straight,
forever straight if our legs could hold it, our ankles
locked, we running so low, leaning into the speed,
dropping forever and forever in the silent hiss of the
crisp powder. It was better than any flying or anything
else, and we built the ability to do it and to have it with
the long climbs carrying the heavy rucksacks. We
could not buy the trip up nor take a ticket to the top.
It was the end we worked for all winter, and all the
winter built to make it possible."
Ernest Hemingway
"Moveable feast"
1920s